What are you doing and saying to better yourself? Are you standing in your own way? Are you sabotaging your own future?
This truth just hit me this week and I know I'm not the only one who deals with this. Self-sabotage is an unhealthy need to destroy your future, success, and dreams whether we're aware of it or not.
Stop beating yourself up and letting your thoughts control you.
How? By doing things out of your character, going backwards, burning bridges, cutting off people you need, not thinking before you do something that could negatively affect your future.
You have to speak your success and that starts in the mind (as I wrote about in "What Was Said? When Yourself Needs Getting Together.")
Some things are out of your control but a lot of things are. I believe we have been given creative power to create the lives we desire therefore some of life's circumstances, whether good or bad, is entirely up to us. Sure, we may have success coming to us, doors opening in our favor, people willing to go through the trenches with us; the odds could be stacked in our favor but still we have the ability to mess it up. Honestly, you have to get out of your own way. Shut it down!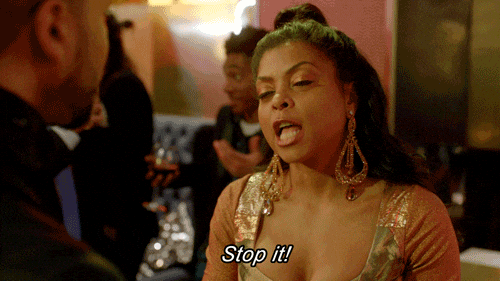 I know its easier said than done. You ever just feel like you're messing stuff up like things couldn't get any worse? Well, maybe it's you, boo. You can't blame others for your demise.
Some of us are diminishing our success and we don't even know it. You know those people who are just so used to chaos and discord that 'normal' isn't usual for them.
They wouldn't know how to function if something didn't go wrong. And if that person is you then you're in the right place.
No worries, I know this all too well. Not saying that I'm used to a chaotic lifestyle, however, I've had my fair share of sabotaging moments. Ones I'm not too proud to admit.
Being that I'm a carefree 20-something trying to find my footing in the world, as I wrote about in "Dear 20-something," I've obviously had many interviews (two for the exact same job) and instead of me being celebratory and excited about the opportunity offered to me I was on the fence. Because I've interviewed for the position twice already when I heard the words "it's yours" I felt the immediate sting of defeat and yeah right thoughts ran through my head. I mean, I've been told that before by the 'person in control' and I did not get said job I applied for.
So, it was like I was hearing the same things but not accepting the promise in their voice, completely skeptical. Because I didn't accept their words at face value I started putting together scenarios in my mind to get out of accepting the offer, after all I hadn't signed a contract and the organization was known to be flaky. I made up in my mind to speak ill of the place and systems of the organization I'm proud to be a part of and then spread my idle small talk around to others. Misery loves company. I was speaking about it to people who have no idea about my goals are or why I chose that job at that place. And, sure, I had my doubts but a different thought process was introduced to me that made me believe I wasn't supposed to be there and I had to pay them back for not hiring a gem like me. Get this, you do not have to tell everyone everything!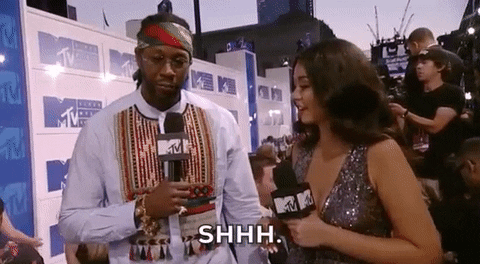 I was initially excited and thanked God for the opportunity but as I sat with it, and pondered the events leading up to it, I felt wronged (I know I have to learn how to forgive as I wrote about in "Forgive Well When Offended Often" and take control of my emotions.) It took me talking about the situation to someone I trust (my pastor) to flush out my thoughts because I knew what I was thinking and feeling was a little off.
Truth is, self-sabotage is tricky because it forces you to believe what you're doing is sound. I was destroying my future. You see, that opportunity was something I prayed (and I mean prayed) for and when I finally got it I didn't want it anymore. I, literally, spit on my blessing and in God's face. I know my destiny (and others) is attached to me being at that workplace and spreading my salt and light to other people around me.
Friends, we have to let go of this thinking. Sabotaging your own success and future is misfortunate. God gave me what I wanted and there I was trying to figure out another path, making it harder for myself, my life.
Self-sabotage begins in the mind. I was standing in my own way, blocking God's blessing and really not caring about the words he spoke to my heart.
You must remember that every thought must be taken captive and forced to obey Christ. Listening to our flesh (emotions, thoughts) will leave us in some pretty bad situations (I can attest to that!) and places we should never be in. I believe it is a healthy way to move your flesh out of the way.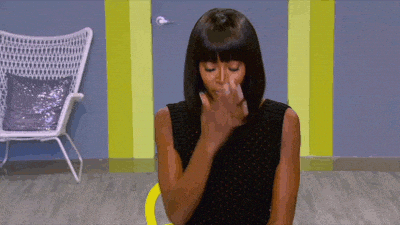 Honestly, in order to get yourself out of the way, you must identify the outcome of your actions. Reverse self-sabotage by forcing your thoughts and emotions into submission and then saying what you will have. Stay away from people who love idle talk and continue to trust, wait and believe. So, instead of sabotaging your future you'll be improving it. You'll be using your creative power to bring good things your way instead of chaos. And that is what freedom looks like.
Love the blog? Subscribe to Honestly Me's Newsletter: Honestly Proud by clicking here – a newsletter for the real ones, the day ones and the brave ones.