Lately, I've been feeling like I'm in limbo and it's not entirely bad. I'm actually finding out that it's common in the life of a 20-something. By definition limbo is an uncertain period of awaiting a decision or resolution; an intermediate state or condition. And for me this 'decision or resolution' is the state of my life – the overall outcome: will I ever become a New York Times bestselling author, will I ever marry the man of my dreams, will I ever have coils grow down my back (please, Jesus!)
Your limbo feeling may manifest in different forms – having the job that you love, seeing your family healthy and whole, choosing authenticity over popularity (see: Because Being Honest Isn't Easy.) If you've ever felt like life is just passing you by then there are some things you should know.
Get Inside the Car!
Life is so full of great opportunities that we cannot, I repeat CANNOT, pass them by. Think of life like a sports car – sometimes its full speed other times it slows then breaks down, either way, you have to get inside. The ride I'm on right now is slow (which explains the limbo feeling) and steady. I'm unsure where exactly I'm going (or what exactly I'm doing) but at least I'm in the car. I take the highs with the lows. I take every opportunity to really feel the joy, the sadness, the pain, the excitement. I know I will never be able to get this moment, right now, back. Today is all that matters.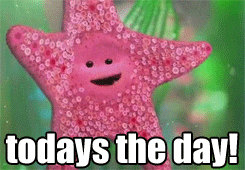 I seized an opportunity to host an event for writers – saw the need for it – its purpose is to connect with writers, authors, poets, bloggers, journalists and the like who wish to mingle or partner with other creatives to share their vision and pieces their working on. Basically, I wish to create an atmosphere of creativity for the creative, a safe place. Not only am I inside the care – I'm steering it.
I seized my opportunity to create Honestly Me Blog (Because Being Honest Isn't Easy) and created a platform to share my writing while fostering a community of healing for women of color.
I seized an opportunity to serve youth in my community who really need people in their corner, to push them, encourage them, and help them succeed. I work with inner city high school students who don't know the possibilities life has to offer.
Honestly, you can't let life pass by – there's too much and too many people who need you.
But still this limbo feeling can surface especially in the waiting period and you also must know:
This Too, Will Pass
I have to CONSTANTLY remind myself that this moment won't last always! I have a nasty habit of being extremely impatient and it cripples me all the time. I hadn't believed I was impatient before but I'm working on becoming more self-aware (recognizing my blind spots) now more than ever and I know patience is a virtue I've yet to keep.
I guess I feel like I'm in limbo because of the wait. Wait for a better position. Wait to become married. Wait for my hair to grow. Wait to finish my degree. Wait for traffic to die down. Wait in lines at amusement parks. Wait for summer to arrive. And so on and so forth. Honestly, I loathe it (God is working on me.)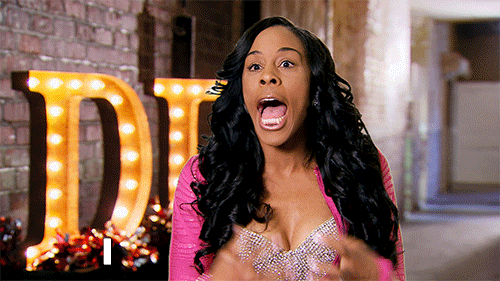 For mother's day my mom wanted to go out to a well-known seafood restaurant buffet with the family. Usually, we don't go out to eat at restaurants on holidays because the crowds are ridiculous and we hate waiting! (this communal hate runs in my family.) But it was my mom's day so I sucked it up and waited ever so impatiently to enter the establishment in 80-degree heat, high heels, and a pink umbrella… along with the 50+ other customers waiting to enter. The evening ended well, given that we waited for over two hours and I fell asleep in line. Though I sucked my teeth and groaned the entire time, it wasn't as bad as it seemed. The complaining, and feeling of annoyance didn't make the two hours speed up any faster. Actually, it made the wait worse and in the end, I got everything I wanted (crab legs and all.)
You must remember that this moment is only temporary. It's better to wait well than to complain in the waiting. You may be riding a lemon right but your time to upgrade to a Maserati will happen.
Wait Well and Know Your End Goal
And this brings me to waiting well. This limbo feeling in the wait can be everything but pleasant, well, for me at least. And I have come to know that I should enjoy the wait. The crucial part of waiting well is thinking positive thoughts and then saying it (What Was Said? When Yourself Needs Getting Together.) The things I think are directly connected to what comes from my lips. The key to waiting well is knowing there is a better you on the other side of this. And this growth that happens in the wait can't be produced any way else. Whether you like it or not, growth is inevitable and required, it just depends on if you choose to or not.
I have to learn some things (the hard way) about me, the way life works, the way others operate around me, how to adult in excellence (yes, adulting is the worse) and all of these things are absolutely necessary no matter what my next season of life contains.
Waiting well requires me to transcend my current feelings and rest my thoughts, frustrations, questioning and focus on the end goal. This 'uncertain period of awaiting a decision or resolution' will not be the death of me! That Maserati won't come immediately but it'll be worth the wait.
Honestly, the feeling of being in limbo is extremely common for millennials like me. We have a picture of where we want to go but not a real map on how to get there. So first, define your end goal and remember it when feelings of uncertainty in the wait arise. Identify your next step, not all at once. And then, when you reach it, establish another. Each day I am growing into a better version of myself and one step closer to achieving my dreams.
Live every day on purpose no matter how long (or mundane) the wait.
Love the blog? Subscribe to Honestly Me's Newsletter. Click here.